There was an event. A Red Dwarf event. Well, half of one. While Danny John-Jules had been to New Zealand at least once before, this was Robert Llewellyn's first time. They came for the day in Auckland, and there was episode screenings, and photo and signing sessions, and of course they talked on stage.

I should have taken videos. Others did, I didn't. Just pictures. Blurry, blurry pictures.

All the attendees wore a holographic H, although there was only around 50 of them. Robert repeated a lot of stuff from his Man in the Rubber Mask book (which would be new to a lot of people there), but only briefly pimped News from Gardenia. (He also pimped News from the Squares and Danny Bucky.)

I spent a lot of the time helping Rochelle run her Retrospace stall, and got a glimpse of how retail works... that was quite interesting! And Danny and Robert quite liked her car (well, mainly her numberplate):

And yes, I did wear the H.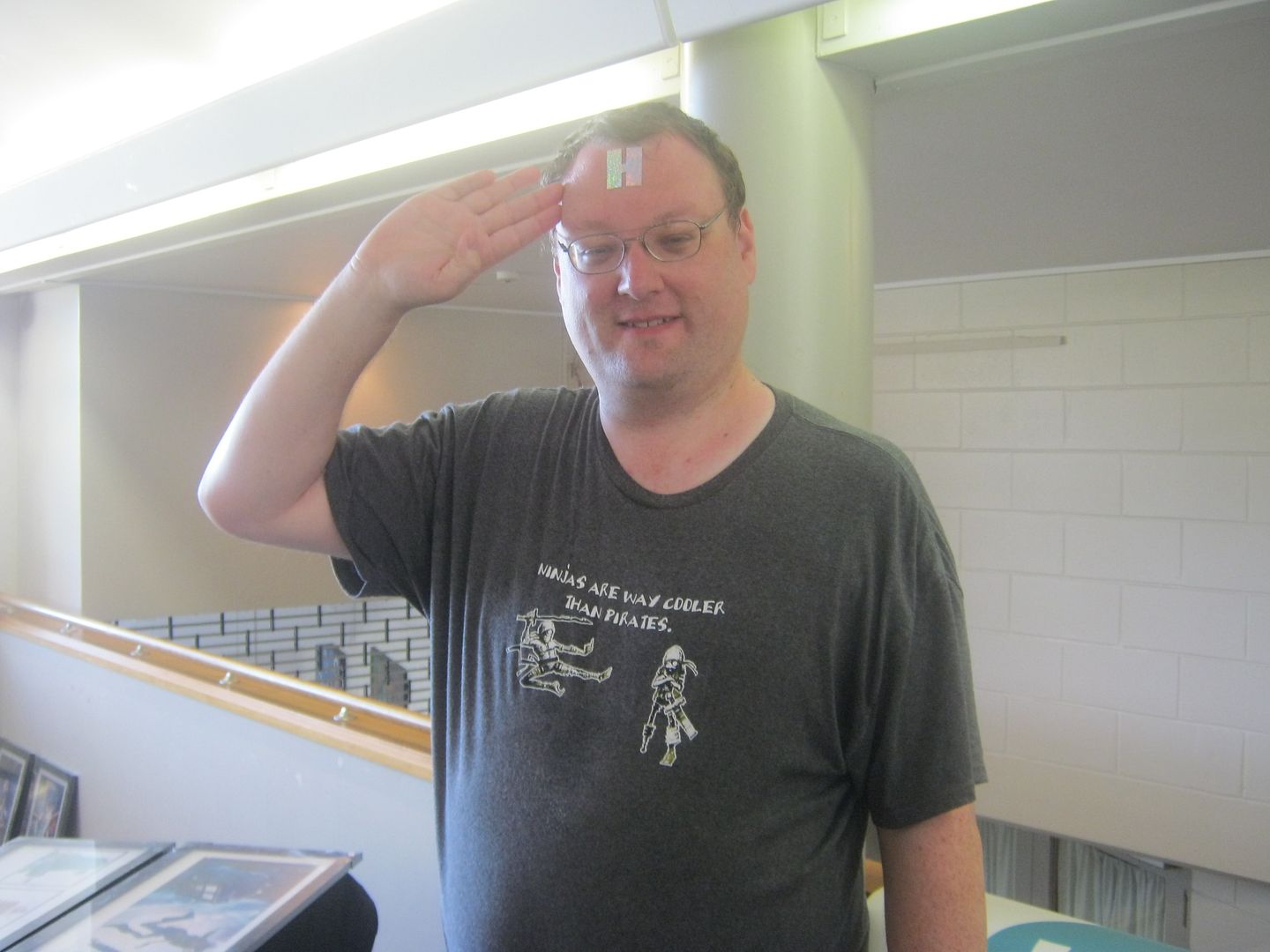 [END]